We are thrilled to announce the launch of Crawford Roofing Company's brand-new website!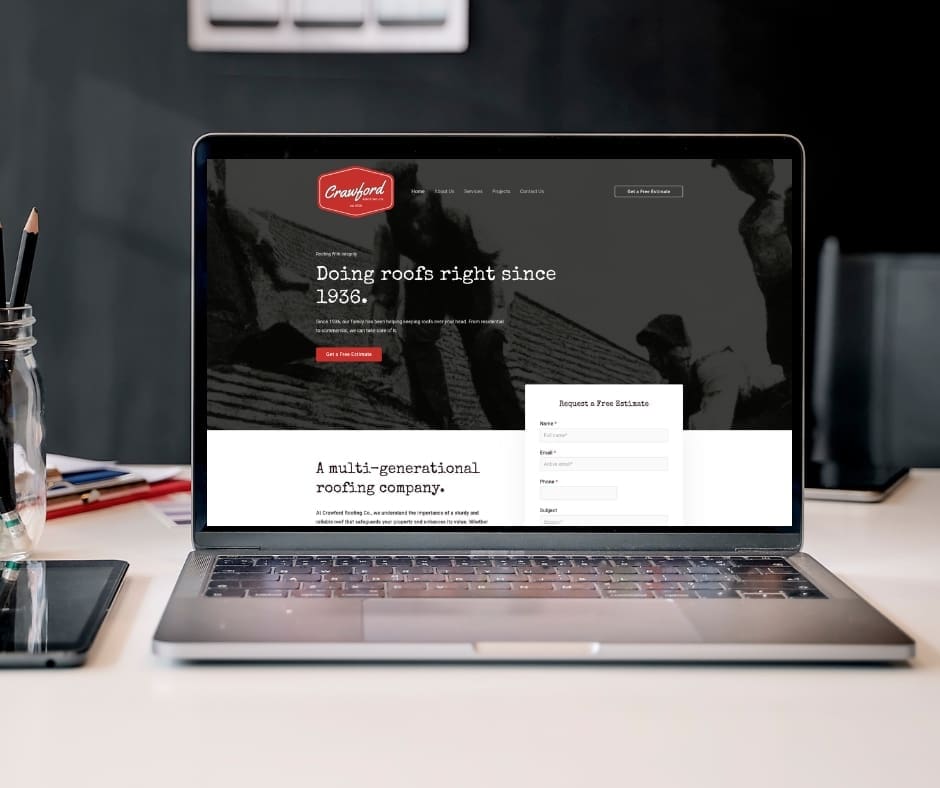 Crawford Roofing Co. is not just any roofing company; they're a family-based business with an impressive legacy dating back to 1936! With decades of experience and expertise under their belt, they've been dedicated to providing world-class roofing solutions and exceptional customer service.

Visit their stunning new website at crawfordrco.com to explore their range of roofing services, browse through their remarkable portfolio, and learn more about this enduring family business.

At Cloud Six, we take immense pride in collaborating with extraordinary companies like Crawford Roofing Company! Go check them out today!